Offer
The company's main activity are the services in the range of manufacturing items of thermoplastic materials by means of injection moulding in the moulds both provided by customers as well as made on a special demand.
We specialize in production of complicated geometry (with metal and polymer liners as well ) with complex geometry that needs dimensional precision, e.g. checking-measuring apparatus elements, sliding elements (bearing sleeves, gear wheels, sliding slats), food industry machines' and devices' elements.
We have an experience in processing PPS, PBT, PET, POM, PC, PPE, PA6, PA6.6, PA11, PA12, SAN, PS, ABS, PP, PE - filled with glass fiber (up to 60%), carbon fiber, glass modules, anti-flammable additives, improving sliding properties as well as electric, mechanic, magnetic, etc. We process construction polymers of BASF, Ticona, Borealis, Solvay, EMS, General Electric Plastics, A.Schulman, Du Pont, Rhodia, Basell Orlen.
Our machine park is mainly based on Battenfeld injection moulding machines equipped in periphery required to constructional thermoplastic materials' processing.
We also offer complex service "from a project to the finished product" including production of items adjusted to individual customers needs. In this range we offer you possibility of decreasing production costs by using plastic items in your products. Modern polymer compositions with unique properties allow to replace metal alloys more often and the injection moulding technology eliminates complicated and time-consuming processing of traditional metal materials.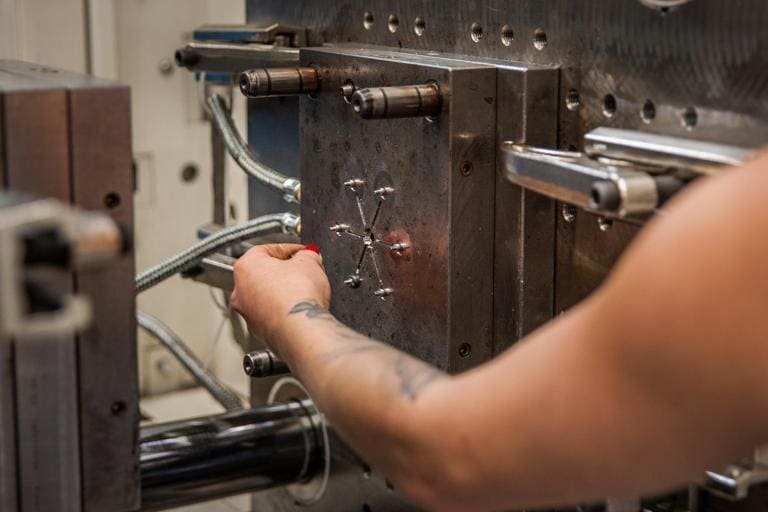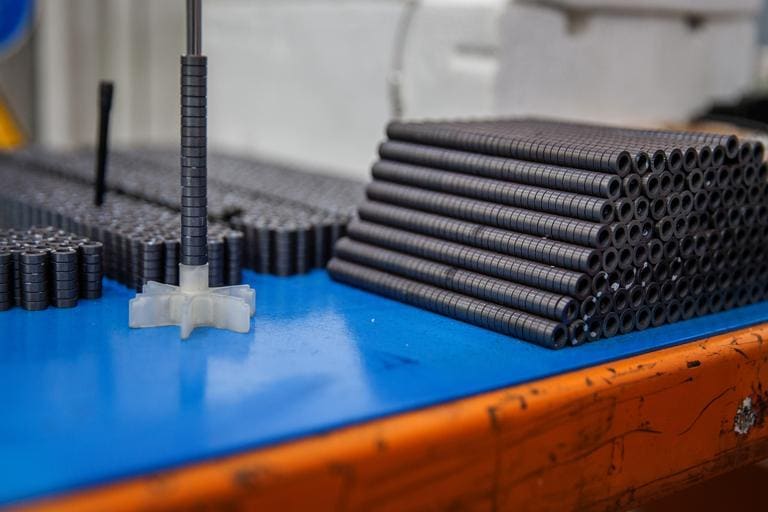 Therefore we offer:
1. Item's project.
2. Selection of the most correct plastic to use in the matter of requested properties and production's profitability. We have experience in selection of polymer material for items e.g.:
- with high mechanical strength (replacing colour metal alloys),
- resistant to high temperatures (both in the air and in the water),
- resistant to specific chemical compounds,
- requiring certificates of conformity for contact with drinking water and food.
We also perform the material identification of the delivered plastic items' products.
3. Project and implementation of instrumentation.
4. Items' production.
5. Items' assembly.
Moreover, we provide counseling in optimization of injection moulding process parameters.
We also perform technological tests of new injection moulds (phrasing of presumptive guidelines for mould correction, phrasing of guidelines for technological process).
If you are interested in our offer or you have any questions - please contact us.
We invite You to co-operation.